October, 2017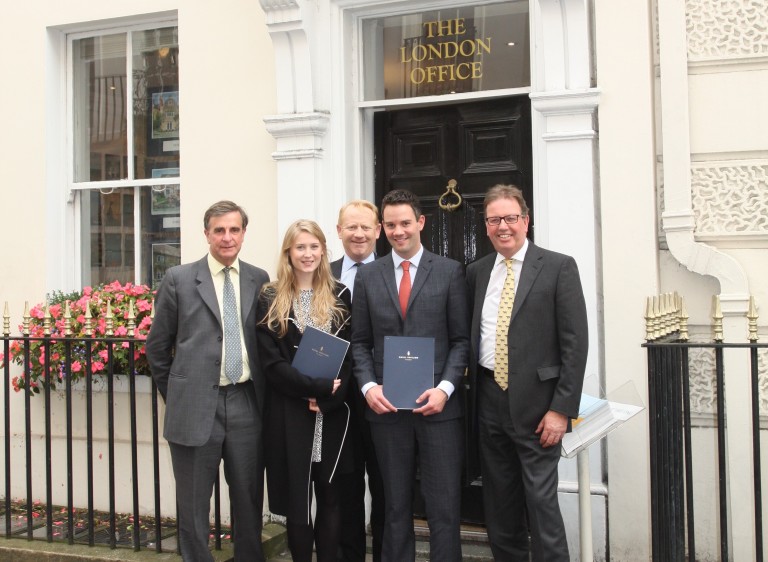 Buyers were arriving early before the doors opened on Symonds & Sampson's October Country Property Forum in St James Place, London.
Partners Nigel Sheppard, Richard Taylor and Poundbury Residential manager Peter Grout-Smith assisted by Bob Bickersteth and Milly English of The London Office were kept extremely busy throughout the afternoon. Some of their London based clients also made use of the opportunity to visit them whilst they were in the City.
Buyers from the London boroughs and the Home Counties clearly relish the opportunity of discussing the property requirements face to face with Symonds & Sampson's partners and staff.
Buyers were seeking property in the whole of their expanding area of operation. Character cottages and houses together with building plots and new homes were in demand. Their area represents excellent value to those selling in London and many buyers are able to retain a London property when they make the move. Properties were in demand in price ranges from £300,000 to £2 million. Where some buyers clearly need to commute on a regular basis to the City others were happy to sever all ties with London.
Such is the popularity of this event that Invited buyers who were unable to attend have asked if they can attend Symonds & Sampson's Forum in March next year. Viewings are being arranged for next week and they will be hoping to receive some new properties for sale in order to satisfy this rise in demand.