February, 2020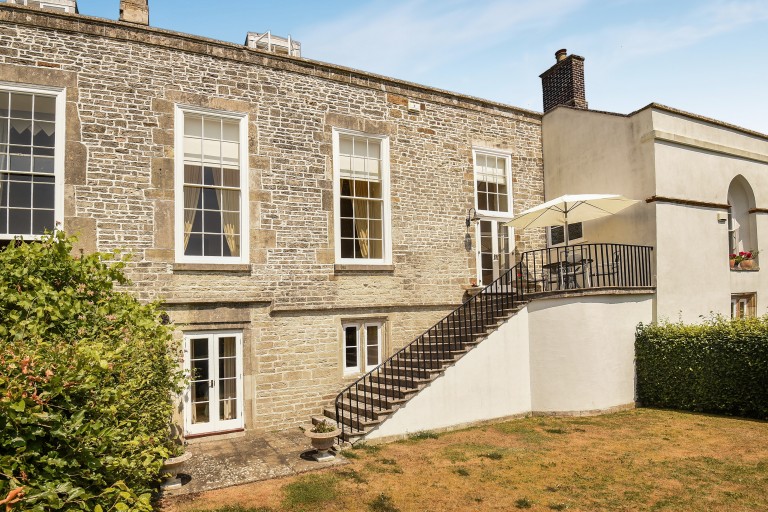 Your Chance to live Under the Greenwood Tree
Symonds & Sampson have enjoyed the privilege of the pleasure of handling many enchanting properties throughout the region. With Valentine's Day looming fast, they are delighted to offer a romantic retreat in the small village of Stinsford, just to the west of the County Town of Dorchester.
The village is steeped in history, novelist and poet Thomas Hardy regularly attended St Michael's Church where he was baptised. Hardy was also a frequent visitor to Stinsford House, a property he was enormously fond of and where it is believed that the Church Music group to which he belonged performed every Christmas Eve.
The house features in his 1872 novel "Under the Greenwood Tree". Hardy based this romantic novel within the parish and it is believed that the tree still standing in the courtyard of Stinsford House is the greenwood tree Hardy wrote about.
Upon his death, at the age of 87 in 1928, Hardy's second wife Florence Emily Dugdale found herself in a predicament as the authorities at Westminster Abbey felt it important that Hardy was buried in 'Poets Corner'. Knowing her late husband's wish, to be buried at his beloved Stinsford, she decided to bury his heart in St Michael's churchyard and his ashes interred in Westminster Abbey. His heart was buried alongside his first wife, Emma Lavinia Gifford who died in 1912 and indeed where Florence herself was later buried in 1937.
4 Stinsford House offers not only romance and history, but an elegant conversion carefully encompassing every benefit of contemporary, architect designed new-build. One of just nine residences within the 17thCentury Grade II Listed mansion, the house is believed to have been part of the former ballroom and boasts a very grand interior with high ceilings and full height sash windows with views across the beautiful communal lawns towards Dorchester. In addition to the impressive reception room and fitted kitchen/breakfast room with doors to a small private garden, the property has 4 bedrooms (2 en-suite).
Stinsford is a stunning location, with excellent walks along the River Frome, and through the surrounding water meadows, countryside, woodland. Dorchester itself is within a 20-minute stroll.
This unique property is truly versatile; it would suit a romanticist or historian drawn by the link to Dorset's most famous poet, to a family or a couple, and as a full-time residence or second home. Adam Taylor of Symonds & Sampson in Dorchester strongly recommends a viewing to fully appreciate the property's enchantment, and the vendor concurs: 'Living in Stinsford House is a unique experience, with the delights of a Georgian stone Terrace with wonderful views and walks directly from the house, treading the same paths that Thomas Hardy had taken all those years earlier. There is a real romance in the building and grounds and yet the conversion has every benefit of modern living and comforts."
Symonds & Sampson are seeking offers in excess of £499,950, for further details or to arrange a viewing, contact 01305 261008.