January, 2018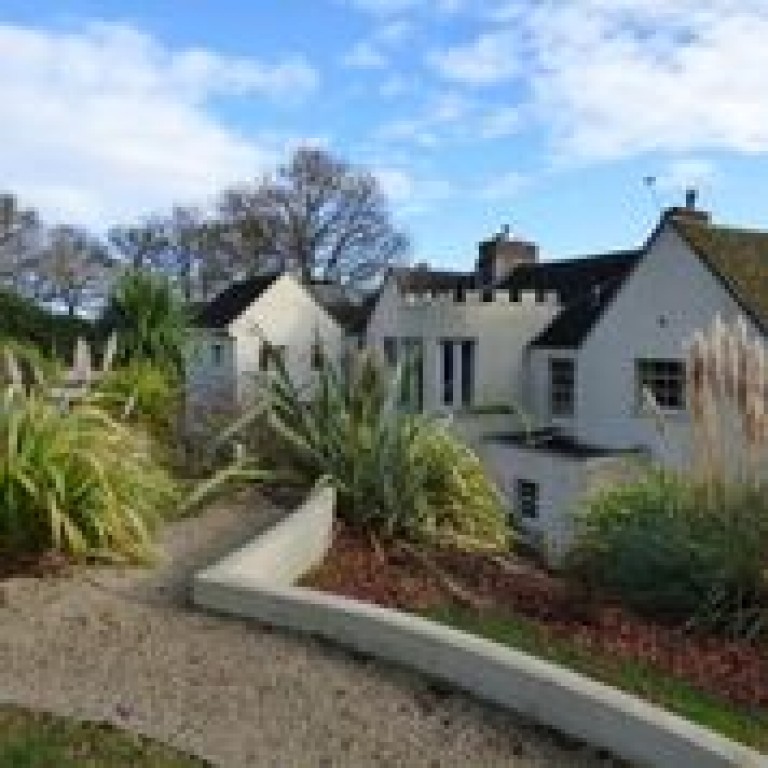 A lord's manor described as one of Dorset's "best kept secrets" is on sale for £2m.
The luxury seven-bedroom property, which lies hidden in the remote village of Arne and boasts panoramic views of Poole Harbour, comes complete with a manorial lordship title dating back to 1555.
It was built 135 years ago as a hunting lodge for prominent politician Evelyn Cecil, the first Baron of Rockley, but has recently undergone a radical refurbishment to bring the 5.5 acre site near Wareham up to date.
The grounds of Arne House, just a stone's throw from the RSPB's Dorset nature reserve, can be found at the top of a winding pathway and are concealed from the roadside by flourishing woodland.
This clandestine location made it a point of strategic importance for military chiefs searching for the best coastal positions to defend Britain's shores from possible Nazi invasion during World War II. The original turrets and gun emplacements are still in place and maintained by English Heritage.
Nigel Sheppard, of Symonds and Sampson estate agents, said: "Arne House is a hidden gem. It is one of Dorset's best kept secrets.
"Anyone walking nearby would have no idea such a beautiful building was so close.
"How often can you buy a property and then actually become the lord of the manor? It is an incredibly rare opportunity.
"The views are breathtaking, the grounds are beautiful and the finish inside the property is modern and luxurious, while still incorporating some stunning period features.
"Arne House has everything a lord of the manor could dream of and because, unlike many similar designs, it is not grade listed – there is plenty of opportunity for someone to put their own stamp on it."
The current owner, businesswoman Nathelie Tudberry, said while researching the history of the village she found that Arne derived from the Saxon word "Aern", which means "secret place".
She said: "I instantly fell in love with the privacy and the beauty of the spot after years of bustle and stress working in London
"I've never been anywhere more magical. Even after 15 years living here I still notice something new every time I take a walk in the grounds.
"It is a chocolate box of novelty and beauty. It is like a secret world, a real Narnia.
"When I discovered Arne meant secret place, it all made sense."
As well as the historical features outside, it also includes a fire yurt for entertaining, a Finish sauna for relaxing as well as a huge hot tub for more extravagant parities.
Inside, the Victorian architecture is evident with multiple archways made of world-famous Purbeck stone and semi-circular staircases interlinking the four reception rooms, a 30ft family room, office and bathrooms.
A pre-planning application has been agreed for an infinity swimming pool set on tiers overlooking the building, a tennis court and triple garage with office space.
The property will also benefit from super-fast broadband, which has been installed in the area as part of a government-backed project to bring the internet to rural communities.
Arne lordship fact box
- The Arne lordship was created in 1555, more than 300 years before Arne House was built
- It was first granted to royal courtier Edward Neville, who had worked for King Henry VIII
- The title became associated with the manor after being bought by a private buyer
- It is one of only a handful of manorial titles in the country sold alongside deeds to the associated property
- The owner can use the Lord or Lady prefix on their passport, driving licence and other identity documents