September, 2020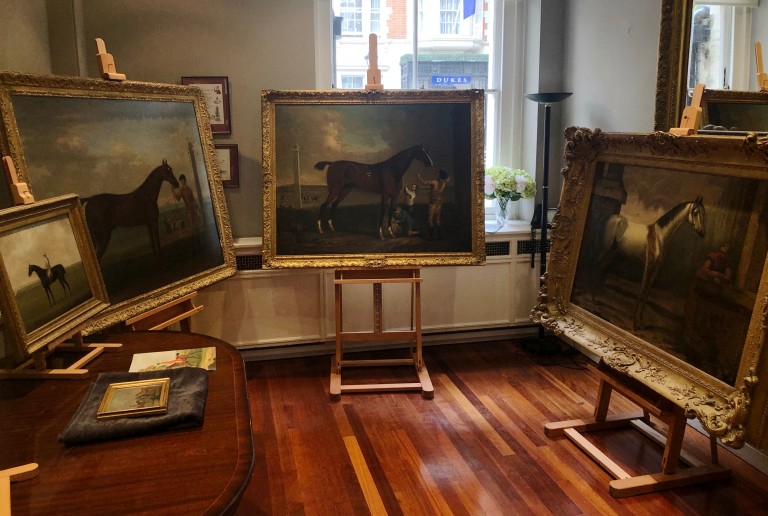 Cheffins Fine Art hosted a private viewing at The London Office showcasing a preview of what will be on sale at their auction at the beginning of October. Due to current Covid restrictions the viewing was by invitation only and meant certain restrictions such as two-meter distancing and reduced numbers allowed in at any one time having to be enforced. None the less we saw a host of interest coming through the door and enjoyed viewing the beautiful artwork ourselves.
These beautiful paintings are now on the way to be auctioned in The Autumn Sale which will be held at the Cheffins' Cambridge salerooms on Thursday 1st October and are to include works by (attrib.) Christophe Jacobsz, van der Lamen, Isaac de Moucheron, (attrib.) Pieter Jacobsz.Codde, Pieter Tillermans, John Wootton, Francis Sartorius, John Nost Sartorius and James Seymour.
Auction starts at 10am
Cheffins Fine Art Salerooms, Clifton House, 1-2 Clifton Rod, Cambridge, CB1 7EA

Cheffins is one of the country's leading firms of independent Auctioneers and Valuers and offer a confidential and professional service for private clients, executors of estates, solicitors and bankers. Their prestigious salerooms in Cambridge provide a perfect base for auctions, bringing together both national and international clients and buyers.