November, 2017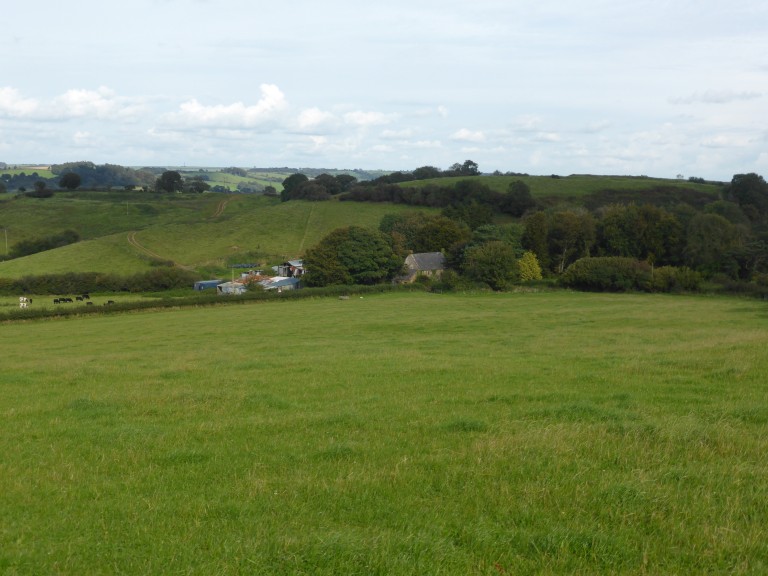 A unique opportunity to own a Roman Hill Fort with panoramic views over the beautiful Dorset countryside and coastline. Built by the Second Legion during the Roman occupation following the invasion in AD43, Waddon Hill Fort housed a mixed garrison of legionaries and cavalry whilst they tried to subdue the local Durotriges tribe.
Abandoned after the revolt led by Queen Boudica of the Iceni, this rare monument is part of Stoke Knapp Farm, Stoke Abbot, which comes to the open market for the first time in over a hundred years. A handsome early 18th century farmhouse listed Grade II, with golden ham stone elevations under a slate roof.
The house has a wealth of original features and requires complete renovation. To the rear of the house is the farmyard with a courtyard of mainly traditional buildings and the dilapidated modern farm buildings lie beyond. The land comprises productive pasture and arable land, including Waddon Hill Fort, which has been used for events such as weddings in the past.
Lot A - Farmhouse, farm buildings and 85.29 acres (34.52 ha) of pasture land with a guide price of £800,000. A further 45.10 acres (18.25ha) of land is available in five lots.
For Sale by Public Auction at The Guildhall, Axminster on Thursday 30th November 2017, 2:00pm.
For further information on this property, or if you are considering a sale of your property, contact Ross Willmington in the Axminster office of Symonds & Sampson on 01297 33122.