November, 2015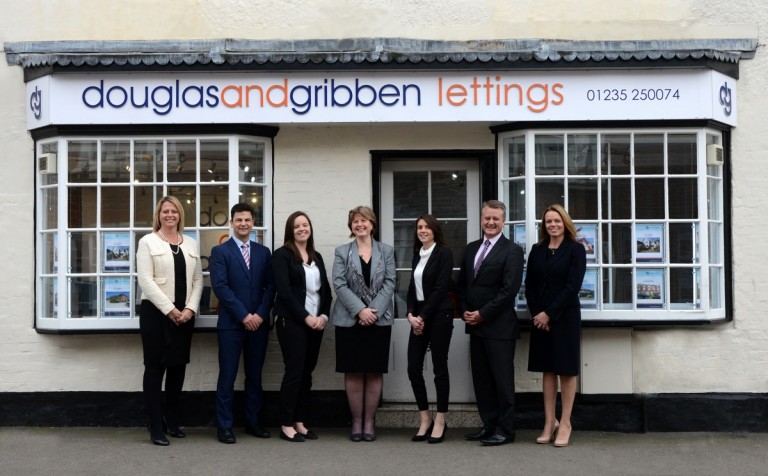 Douglas and Gribben are delighted to announce a series of exciting developments for the company.
Guy and Diane Simmons have joined Graham and Rachel Douglas, to form a new partnership to build upon the longstanding success of Douglas and Gribben within the Oxfordshire marketplace. The new company will be revealing the Douglas and Simmons profile in the very near future including some very exciting expansion plans.
Guy is no stranger to the industry having worked at Douglas and Gribben previously and has 10 years of experience in South Oxfordshire. Diane has joined the team from outside of agency, with a background supporting entrepreneurs and start-up companies; although more recently from her role supporting Claire Williams, Deputy Team Principal of the Williams Formula One Team. Both bring a wealth of experience and business acumen, as well as a genuine interest in the local area. Graham and Rachel Douglas, collectively with 40 years experience in the industry in South Oxfordshire, West Berkshire and Buckinghamshire commented "We are delighted to welcome Diane and Guy to the company. Douglas and Gribben has been built upon a strong customer focused reputation and having raised their family through the local schools and communities along with ourselves, we all stand united in our desire to support this area in the quality of services we provide."
In addition, the new Directorship team we are delighted to announce the arrival of its independent Lettings Office at 34 Wallingford Street in Wantage. Under the leadership of Shona Endicott, their new Lettings and Investment Director, they are delighted to welcome on board their new lettings team (pictured above). Hayley Eatwell, who has 5 years lettings experience in South Oxfordshire and Lauren Sheldon (formally worked at a local bank for 5 years) make up the ever expanding team. Shona (formally at Bannisters in Bicester) has 23 years combined sales and lettings experience in Oxfordshire. The company has experienced a tenant growth of 77% in the last 12 months within Oxfordshire, this coupled with a c.10% growth in let values and capital growth of between 10% – 12.5% on net property values within their sales office, is evidence that the market is showing great returns for property owners, investors and landlords alike. Shona remarked "I am thrilled to be joining such a high profile and experienced team at Douglas and Gribben. With the ever increasing popularity of Oxfordshire, Berkshire and Wiltshire for both residing in and employment opportunities I am delighted to have a dedicated high-street presence to support this marked increase in demand. New companies continue to be attracted to the area due to strong employment and ease of commuter links, so I feel that we are now best-placed to support these real market opportunities". Guy Simmons remarked "With possibly as many as 40,000 new homes proposed for Oxfordshire up to 2031, of which Wantage and Grove are contributing approximately 5000 units and an overall estimate of 106,000 new properties needed to be built to satisfy demand, ensures the county will remainan attractive proposition for investors. As a company, it is important to be prepared to support this growth with a dedicated and focussed service, which our two offices and teams can certainly deliver".
Douglas and Gribben will be giving clients an opportunity to discuss the markets and investment opportunities in person, at their open house event at their, 3 Newbury Street, Wantage office, during the Wantage Dickensian event on Friday 4th December from 4pm–8pm.