Description
---
An immaculate and very Private Residential Estate on the Highland Fringe with an exceptional Country House and Coach House, totally refurbished to the highest standard, Estate Buildings, three Cottages, private Loch, productive Farmland, Woods and outstanding Amenity including an exceptional Walled Garden.

Tullybelton House
A superbly restored and renovated Victorian Mansion House dating from circa 1850 with later additions surrounded by beautiful policies. Three formal Reception Rooms, very spacious open-plan Kitchen/Living/Dining area, Orangery, large Swimming Pool, Snooker Room, Six en-suite bedrooms.

Coach House
Refurbished Coach House providing very useful flexible ancillary accommodation to the main house including a gym, garaging, offices and Laundry along with plant Rooms for teh extensive infrastructure.

Walled Garden
Stunning Walled Garden with heated greenhouse.

Cottages
Three totally refurbished two-bedroom Estate Cottages.

Farmland and Woods
About 228 acres of in hand farmland and woodland.

Estate Buildings
Estate Yard with adaptable modern buildings.

Infrastructure
Woodchip & back up Oil Boilers, Water Treatment & Associated equipment in connected Plant rooms. Fire Alarm and Security systems. Extensive external lighting

Sporting
Pheasant shoot, Roe Stalking and Trout fishing.

Amenity
Parkland setting, Beautiful 4 acre loch, lochan, specimen mature trees and a haven for Red squirrels.

About 250 Acres (101 hectares) in total.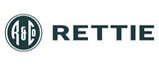 Rettie & Co
11 Wemyss Place
Edinburgh
EH3 6DH
Reference: RET-RUR200203